A cardiologist explains how being miserable at work can damage your physical health
Treat your mind like you'd treat your body.
Dr. Reena Pande, AbleTo Inc's chief medical officer, is an advocate of this philosophy. How do you know that stress and/or depression is affecting your body physically? If you're experiencing a change in your sleeping and eating habits, difficulty concentrating, palpitations or chest discomfort, or lowered energy, it's time to prioritize your mental health.
Read Article»
Employee Burnout Is A Problem With The Company, Not The Person
Employee burnout costs an estimated $125-190B a year in healthcare spending in the US and can result in low productivity, high turnover, and the loss of the most capable talent.
Everyone can win if companies look at ways to solve the issue structurally. Removing excessive collaboration in the workplace, helping people manage their time better, and making sure that it is not just the most capable who are assigned the work in the office can have a measurable impact on workplace performance and morale.
Read Article»
Discovering Hidden Networking Gems
"It's nice to know that alumni are friendly and willing to help."
This is what Wing Tong Wung, a Carnegie Mellon University student, learned after connecting with an alum on her school's Alumni Advisor Network.
Wing
came across a familiar face on the platform – a teaching assistant she once had who now works at Microsoft, a company she was interested in learning more about. Wing has been able to use CMU's platform to get the career advice she needs as she approaches graduation.
Read Article»
Want To Be Happier And More Successful? Learn To Like Other People
Contrary to popular belief, success does not need to be a personal journey.
Rather than focusing on self-improvement strategies, University of Georgia researcher Jason Colquitt suggests building positive relationships. Believing in other people can decrease conflicts, build confidence, and increase credibility.
Read Article»
Your Career Will Not Follow A Fixed Path, So Don't Make That Part Of Your Plan
You can't predict what jobs will be available in ten years.
How can you plan a career path to get a job that is completely invisible to you? Traditionally, developing a career path was good advice. Unfortunately, that advice is outdated now.
The best career development skill you can master is that of achievable goal setting. Control the controllable, and set timetables for yourself, but don't fear the unexpected turn.
Read Article»
The Utter Uselessness Of Job Interviews
Unstructured interviews are the worst.

Interviewers use them to "get to know a candidate," but they reveal more about the interviewer than the interviewee. Research shows that test results, and even interviews where candidate

were

instructed to give random answers, are better predictors of job success.
Read Article»
6 Things Every Mentor Should Do
Trust and respect lead to the best mentoring relationships.
The best mentorships are more like the relationship between a parent and adult child than between a boss and employee. They're characterized by shared values and good communication, and they find their apotheosis in the mentee's transition to mentor.Mentors should choose their mentees wisely, make sure they have support teams behind them, be clear about the rules of the relationship, diffuse conflicts quickly, and prepare their mentees for the transition to being qualified to be a mentor themselves.
Read Article»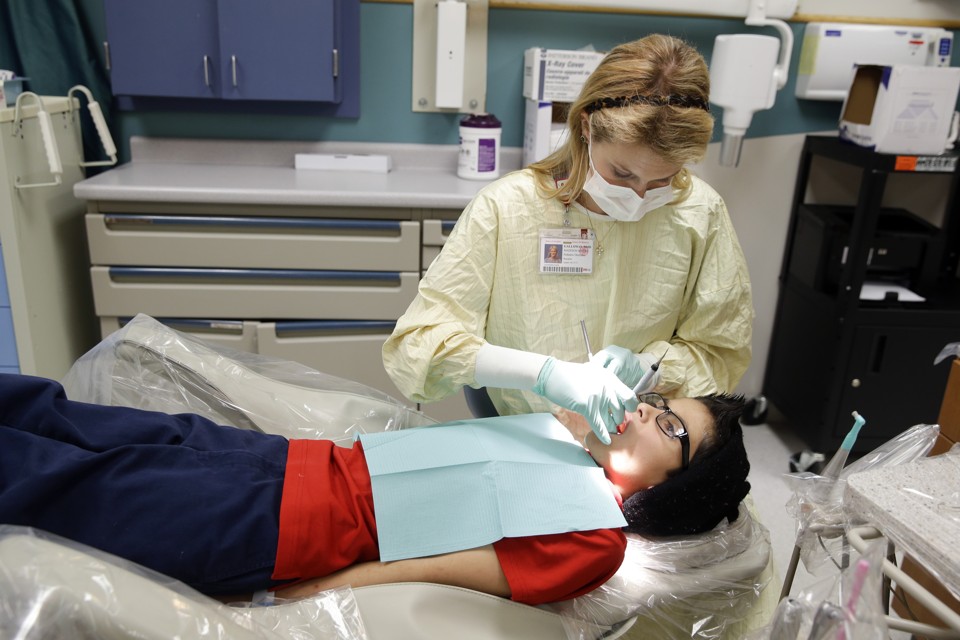 Education Doesn't Solve The Gender Pay Gap
Why do female dentists earn less than their equally educated male counterparts?
Is it because they go into lower paying specialties? Is it because they're more likely to accept Medicaid patients? It seems like unobservable factors also seem to be at play too. As women take over the field, overall earnings in the field have gone down - just like in other white collar professions. The article postulates that it will take much longer to close the pay gap because female careers are shaped differently by cultural norms and societal forces.
Read Article»