Quora Was the Savior: Online Communities Are Supercharging People's Careers
Faisal Kahn transformed the free advice he was giving on Quora into a job as a Banking Consultant; May Hachem went from translating Wikipedia articles to building a collaborative project with Wikimedia and the United Nations. A growing number of people have found unexpected career and personal success just from sharing their time in online communities like these. Why do they share online? It's efficient. It builds their personal brands, and many of them like the idea of helping people.
Read Article»
This White Male Can't Get Hired. What Should He Do Now?
Hiring discrimination against white males is real. So contends career columnist JT O'Donnell. Employers assume that there's something wrong with you if you're an unemployed white male. If you're a woman or a minority however, it's assumed you're just going through a rough patch or that your former employer was sexist or racist. The hard truth is that most unemployed white males will have to take a job below their skill level and "reprove" themselves.
Read Article»
Find Your Passion Today With These 14 Questions
What would you do for no pay? What's something that, when immersed in it, causes you to lose track of time? Questions like these get to the heart of what motivates you as a person. Taking a 14 question quiz and dedicating less than 30 minutes to this critical question may seem insincere, but it can be the first step to finding out what truly motivates you. Think it'll take you more than 30 minutes? Good, that means you take your career path seriously. Don't think you have the answers at all? Also good. Just make sure that you keep asking yourself these questions so you can create a strategic plan for yourself. Ultimately, the reward of this hard work is huge – if you can just get out of your own head.
Read Article»
Internships Aren't Just for College Kids Anymore - Companies from Goldman Sachs to General Motors are Hiring Interns Mid-Career
Say hello to the "returnship." Increasingly common, it allows big companies to recruit qualified, older professionals with less risk, while giving the candidates an effective way to get their foot in the door at otherwise inaccessible jobs. While some returnship programs target women who've taken time off for child-care, or to recruit them into STEM jobs, most are accessible to men with care, health, or other career gaps, as well.
Read Article»
Ask a Resume Writer: How Can I Show Culture Fit?
Incorporate culture fit into your resume by boiling a company's culture down to its essentials. Create a buzzword-free bio and add context to career details. As article author Anish Majundar notes, "A skills-heavy resume that weaves in culture fit presents a fuller, more confident portrait of who you are. It invites engagement, and that's the real purpose behind a resume, not a dry accounting of skills."
Read Article»
The Best Résume Template Based on my 15 Years Experience Sharing Résume Advice
6 seconds can determine whether or not you get an interview for a job. That's how long the average recruiter will spend vetting your résume against the pool of other candidates. Don't waste that time showcasing your every achievement, explaining your past responsibilities, or justifying your work history. Think of your résume as a marketing document; include three to four job titles you'd be willing to accept, bulleted professional competencies, and four to eight quantifiable successes you've had with each job. End with your educational background. It's all you need to get past the three people standing between you and an interview at your dream company.
Read Article»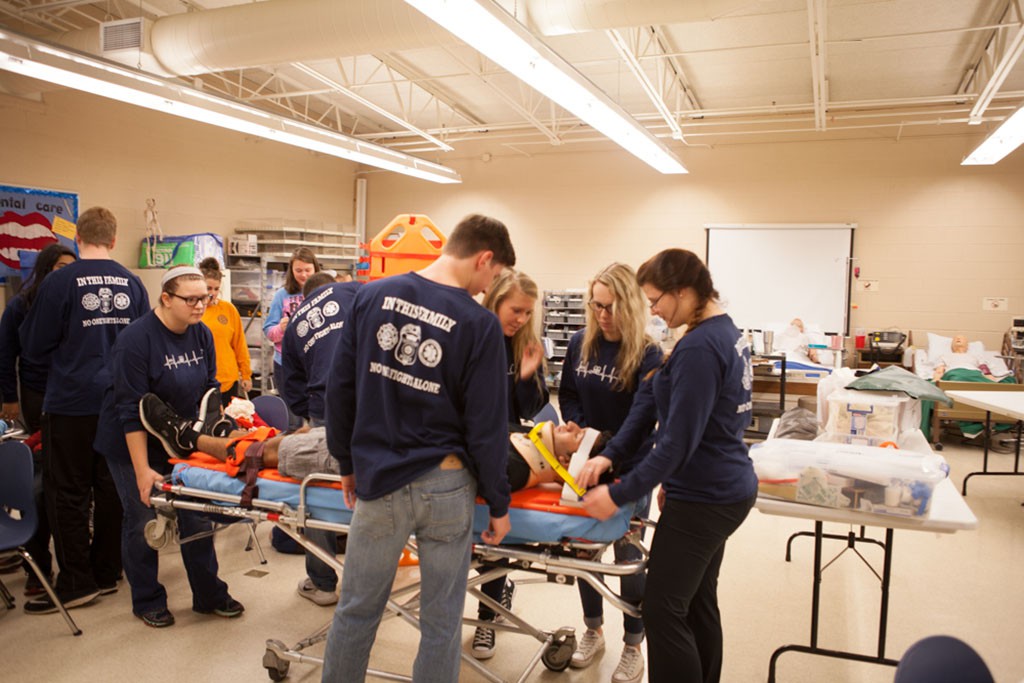 A Working Education
Why are there 6 million unfilled middle-skill jobs when 40% of unemployed Americans are under 30? Because the American education system doesn't encourage vocational or CTE training. Middle-skill jobs require more than a high school education but less than a bachelor's degree, and the number of those jobs surpasses the number of high-skill and low-skill jobs combined. With mounting student debt and rising youth unemployment, there is now a bipartisan push to adjust our education system to prepare people for the kinds of jobs that are in-demand, can't be outsourced, and pay well.
Read Article»